New England Mechanical Contractors Association
For over 100 years, New England Mechanical Contractors Association has been a construction industry trade association representing premier mechanical construction firms throughout Massachusetts, Rhode Island, Maine, New Hampshire and Vermont. From building new large scale construction to servicing and maintaining existing facilities, our member contractors employ the most highly skilled and trained workforce in New England delivering cost-effective, timely results and staying abreast of leading-edge technology and industry practices.
We offer membership within the Mechanical Contractors Association, Mechanical Service Contractors Association, and the National Certified Pipe Welding Bureau. We support our member contractors through our educational seminars, labor and government relations, industry news and marketing. Committed to the future of our industry, we sponsor MCA student chapters at Northeastern University and Wentworth Institute of Technology in Boston. Our affiliation with the
Mechanical Contractors Association of America
and our strong, cooperative relationship with the
United Association
enables us to offer our members numerous opportunities to build lasting, beneficial relationships with peers while acquiring the business knowledge and tools to keep their company successful.
"Far and away the best prize that life offers is the chance to work hard at work worth doing."
--Theodore Roosevelt
Recent News
December 2013
National Certified Pipe Welding Bureau promotional video on YouTube:  http://youtu.be/2HUw96ZmsTU
Construction begins on One Greenway, developers say
Construction has begun on One Greenway, a 362-unit mixed-income development that borders Boston's Chinatown and the Rose Fitzgerald Kennedy Greenway, the project's developers said.  The developers are New Boston Fund Inc., a private equity real estate investment, development, and management firm, and Asian Community Development Corp., a nonprofit group that serves Greater Boston's Asian-American community.  The developers hope the two-building project at the corner of Hudson and Kneeland streets will act as the southern gateway to the Greenway.  "One Greenway's 362 residential units will reside in two buildings that bookend a third of an acre of publically accessible open space," the developers said in a press release. "The 312-unit North Building includes 217 market rate rentals and 95 affordable rentals, while the South Building, to be built in a subsequent phase, will contain 50 affordable condominiums. Affordable rent and ownership units for low and moderate-income households account for 40 percent of all units."  Construction for the North Building is slated to be complete in the summer of 2015. Suffolk Construction is the general contractor and ADD Inc. is the architect.
Northeastern nears final step on path to build $225M science center
Northeastern University said it is slated to meet with Boston's zoning officials Dec. 18 as the last step in the city's approval process for the university's institutional master plan and a $225 million science and engineering building.  The proposed Interdisciplinary Science and Engineering Building is part of the university's master plan approved by the Boston Redevelopment Authority last month. The master plan, which Northeastern initially filed in December 2012, proposes a variety of new campus facilities, from academic and research buildings to student housing and parking.  The Interdisciplinary Science and Engineering Building is slated to be built on a corner lot at Melnea Cass Boulevard and Columbus Avenue, now used for parking.  A sticking point for the master plan has been the timing laid out for the construction of student housing, Chiavelli said. Northeastern actually postponed its presentation to the BRA scheduled for mid-October in order to work out details with community members and elected officials.  The master plan approved by the BRA in November calls for 600 beds to be built in the first five years of the plan, with a goal of building a total of 1,000 student beds by the end of 10 years.
Proposed Back Bay Tower Pulled From Agenda
A proposal to build a 33-story hotel and condominium tower in Boston's Back Bay was abruptly pulled from the Boston Redevelopment Authority's agenda Tuesday amid persistent complaints from neighbors about the project's impact on wind and traffic.  Developer Trinity Stuart LLC requested that a planned vote on 40 Trinity Place be postponed because it was not advertised long enough in advance of Thursday's BRA meeting. The mix-up could have given additional legal ammunition to neighbors who have continued to object to the proposal.  Neighbors said they are not opposed to a major redevelopment of the site, but that the developer is trying to build too densely. "The size of the building they have proposed is so over the top," said Tom Iannotti, a condominium owner at the neighboring Clarendon Residences.
Cannistraro Named to Boston Globe's Top Places to Work
(November 18, 2013) (Watertown, MA) – This weekend the Boston Globe honored Massachusetts' best employers in its Top Places to Work magazine. This year, J.C. Cannistraro, LLC is proud to announce that it has made the list as a top place to work in Massachusetts.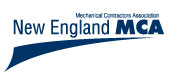 New England MCA
Serving the New England Mechanical Construction Industry by providing resources to help manage and grow business and by keeping members connected to changes in the industry.

New England MSCA
The New England Mechanical Service Contractors Association works to advance and promote our contractors performing service and refrigeration work in the HVACR industry.

New England NCPWB
New England National Certified Pipe Welding Bureau - New England's resource to educate and promote compliance with welding codes and certification in the Pipe Welding Industry.