New England Mechanical Contractors Association
For over 100 years, New England Mechanical Contractors Association has been a construction industry trade association representing premier mechanical construction firms throughout Massachusetts, Rhode Island, Maine, New Hampshire and Vermont. From building new large scale construction to servicing and maintaining existing facilities, our member contractors employ the most highly skilled and trained workforce in New England delivering cost-effective, timely results and staying abreast of leading-edge technology and industry practices.
We offer membership within the Mechanical Contractors Association, Mechanical Service Contractors Association, and the National Certified Pipe Welding Bureau. We support our member contractors through our educational seminars, labor and government relations, industry news and marketing. Committed to the future of our industry, we sponsor MCA student chapters at Northeastern University and Wentworth Institute of Technology in Boston. Our affiliation with the
Mechanical Contractors Association of America
and our strong, cooperative relationship with the
United Association
enables us to offer our members numerous opportunities to build lasting, beneficial relationships with peers while acquiring the business knowledge and tools to keep their company successful.
"Far and away the best prize that life offers is the chance to work hard at work worth doing."
--Theodore Roosevelt
Recent News
 October 2014               
Cummings moving forward with Beverly project
Cummings Properties said today it is moving forward with development of a prime parcel along Route 128.  A 475-car parking garage at the site is nearly complete and the foundation has been laid for a planned 144,000-square-foot mixed-use building at 48 Dunham Road.  Cummings bought the 54-acre parcel above Route 128 southbound just north of exit 19 in 2011.  Dennis Clarke, president and CEO of Cummings Properties, said in a prepared statement: "One of the primary factors that attracted us to this property was its development potential. With its available land and highly visible frontage on Route 128, the site meets all the requirements of a major corporate campus."  Clarke said development of 48 Dunham Road is contingent upon finding a major tenant, most likely for office or lab use, and that work could be completed in 6- to 12-months following the signing of a lease.
AvalonBay breaking ground today on North Station residential tower
AvalonBay Communities recently broke ground on Avalon North Station, a 38-story residential tower next to North Station.  The $250 million project, which is set to take more than two years to complete, will have 503 apartments. Of them, 30 will be designated "affordable."  The building's garage will have 220 parking spaces.
"This is a terrific project for the neighborhood around North Station, which has seen great investment in residential construction recently," Mayor Martin J. Walsh said in a prepared statement. "Avalon North Station will bring exciting new retail opportunities, easy access to public transportation for residents, and stronger connections to the surrounding community."
The developer said in a prepared statement that the project will create 600 construction jobs.
BRA Board approves nearly $152 million of new development
The Board of Directors for the Boston Redevelopment Authority (BRA) approved six new development projects at last night's meeting that together represent $151.7 million worth of investment and nearly 674,000 square feet of construction. The approvals pave the way for 195 new units of housing to be developed in Brighton, South Boston, and downtown. A boutique hotel near North Station and light manufacturing space in Hyde Park were also approved at the meeting. The projects are expected to create over 450 construction jobs and close to 700 permanent jobs.
Quincy set to get 180-unit apartment building near MBTA Red Line
A development group today announced the construction of a 180-unit apartment building in Quincy near the MBTA Red Line.
Zero Penn Street will consist of studios, one-bedroom and two-bedroom units, according to a news release from First Niagara, which arranged $34 million in financing for the project.
According to the news release, the project is a joint venture between Cabot, Cabot & Forbes and Boston Andes Capital LLC.
The six-story complex is set to have a 180-space parking garage and a clubhouse, according to the developers. There will be 34 studios, 96 one-bedrooms and 50 two-bedrooms. The average size, according to a news release, will be 874 square feet. 
Owner of hotel on Dorchester-South Boston line seeks permission for major expansion
The Doubletree Hotel, which sits just off I-93 on Mount Vernon Street near the former Bayside Exposition Center, filed an application with the Boston Redevelopment Authority this week seeking permission to expand.
Bayside Club Hotel LLC wants to build a six-story addition that would allow 86 new guest rooms next to the existing hotel. The hotel has 197 guest rooms now.
Other components of the addition, according to the filing, include a 4,000-square-foot ballroom, 3,000-square-foot restaurant and meeting rooms.
The Boston Redevelopment Authority board would need to approve the addition.
The site, according to the filing, is only a quarter mile from the JFK/UMass MBTA stop.
The hotel will stay open through the work, which should be complete in early 2017, a member of the development team said.
The application states: "The Project will contribute to the continued revitalization of Columbia Point by creating new commercial and public spaces situated to take advantage of the Site's excellent transit, bicycle, and pedestrian access to UMass-Boston, downtown Boston, and other area destinations."
The architect for the proposed addition is Arrowstreet.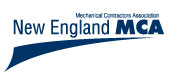 New England MCA
Serving the New England Mechanical Construction Industry by providing resources to help manage and grow business and by keeping members connected to changes in the industry.

New England MSCA
The New England Mechanical Service Contractors Association works to advance and promote our contractors performing service and refrigeration work in the HVACR industry.

New England NCPWB
New England National Certified Pipe Welding Bureau - New England's resource to educate and promote compliance with welding codes and certification in the Pipe Welding Industry.NCPWB promotional video on YouTube:  NCPWB YouTube Video